Pension Benefit Recipients
Benefit recipients may view, download, and print their Form 1099-R tax documents through the Participant Portal.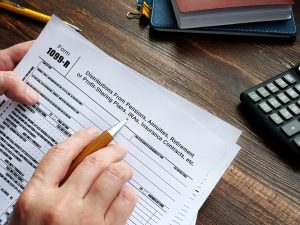 Welcome to the Bay Area Painters & Tapers Trust Fund Website
The Pension Plan was established to provide eligible participants with a monthly benefit during retirement to help supplement Social Security, your personal savings and annuity benefits.
The Annuity Plan provides supplemental income for participating members.  Each plan is an individual account to which employers make contributions for each hour that a participant works.
What's Inside
Within this website you have access to plan information, plan documents, forms and notices, frequently asked questions, useful links and other resources.  You can securely login to the participant portal where you have access to your personal benefit information, in real-time.
To access the participant portal you must complete a one-time registration process.  To get started, click on Create New User Account.
Important Tax Information for Pension Benefit Recipients
2019 1099-R Tax Forms have been mailed and are available online.  To log into your account, click the image below.

Securely Change Your Address Online
Moving to a new residence?  Update your mailing address online.  When you use this service, the system updates your records in real-time.
To access the change of address form, login to the participant portal and select E-FORMS from your dashboard menu.